Members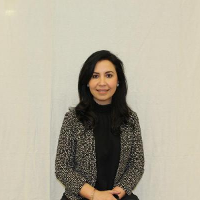 Noha El-Ghobashy
Chair
Noha El-Ghobashy is Vice President of Strategic Initiatives for the Institute for Transformative Technologies (ITT), where she is responsible for ITT's strategy to amplify the technology-for-development ecosystem by partnering with key stakeholders to develop and scale breakthrough technologies that address global poverty. As a strategic adviser on technology and social impact, her role also includes shaping the thought-leadership and innovation strategies for ITT's overall portfolio. READ MORE ABOUT NOHA
"The field of engineering is very much about being in service to humanity," says Noha, who has over 20 years of experience in corporate and nonprofit sectors promoting social and environmental responsibility while advancing core business objectives.
"I became an engineer to help advance human development but, unfortunately, the disadvantaged and underserved communities are often left behind. My work focuses on using the same level of ingenuity, problem-solving skills and investment to ensure these communities' needs are met and facilitate substantive economic development."
Prior to ITT, Noha served as Founder and President of Engineering for Change, LLC (E4C), a global alliance of 15 organizations and 1 million+ individuals dedicated to promoting sustainable and accessible technology-based solutions for underserved communities worldwide. She also served as the Executive Director of the ASME Foundation in New York City, focusing on K-16 STEM education, social innovation and sustainable design.
Noha's diverse professional background has positioned her as a natural connector with networks extending across technology, media, education, policy and global development sectors. She has been invited to stages around the world to share practical advice on ways in which technology and market-based solutions can address varied socioeconomic challenges such as access to adequate housing, electricity, clean water, education and health care.
As Chair of the External Advisory Board of Columbia University's Department of Mechanical Engineering, Noha provides a unique perspective to help shape the department's curriculum and educational strategy. "Young engineers today are very much interested in the intersection of technology and social and environmental responsibility," she says. "These interests have propelled me throughout my education and career, so I am thrilled to have the opportunity to help emerging engineers apply their curiosity, skills and interests in this domain."
Noha earned her B.S. and M.S. degrees in Mechanical Engineering from Columbia University and has two U.S. patents related to broadband equipment design. In 2013 she was named the recipient of the American Association of Engineering Societies' Kenneth Andrew Roe Award and was selected as one of New York Business Journal's Women of Influence. Noha also served as Adjunct Professor at the Polytechnic Institute of NYU in Brooklyn, N.Y.
---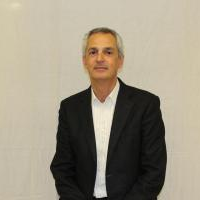 Wajdi Atallah, PE
Wajdi Atallah is Principal of SBI Consultants, Inc., a cost engineering firm based in New York City that provides management and strategic advisory services on a wide range of development projects throughout the United States, Canada, the Middle East and Virgin Islands. At SBI, Wajdi leads project teams to help clients mitigate risk and achieve goals with maximum efficiency. READ MORE ABOUT WADJI
For over 27 years, Wajdi has led complex and challenging construction and project management projects in both the private and public sectors including historic landmarks, hotels, multi-use buildings, transportation hubs and state-of-the-art research and health care facilities. Prior to SBI, Wajdi worked for the George A. Fuller Company as Project Engineer, Project Scheduler, Cost Engineer, Project Manager and Superintendent.
"Mechanical engineers are ideally suited for the built environment because our training touches on all systems of a building, including the mechanical, electrical and structural elements," he says. "However, successful project management is so much more than interpreting numbers on a spreadsheet; it involves effective collaboration and communication with colleagues and clients in order to find that unique solution to a problem, implement it and see it delivered through."
As a member of the External Advisory Board of the Columbia's Department of Mechanical Engineering, Wajdi informs the board of the build environment's needs and lobbies for augmenting the engineering curriculum with indispensable communication skills such as writing and presenting. "When you're out in the real world, you're not just sitting in a lab," he says. "Engineers need to able to communicate their ideas with confidence, clarity and conviction in order to help their clients understand the relationship between their suggestions and the achievement of their clients' goals."
"I'm thrilled to have the opportunity to support the Department of Mechanical Engineering," Wajdi adds. "It is my way of giving back to Columbia to help further the institution's mission."
Wajdi is originally from Lebanon. He earned his B.S. and M.S. degrees in Mechanical Engineering from Columbia University. He is a member of the ASCE International and New York Chapters, the Urban Land Institute, and the Grant Monument Association.
---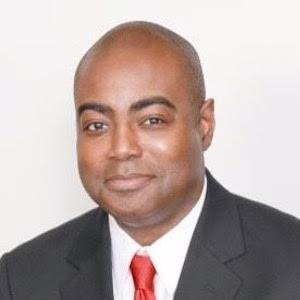 Sean Bradshaw
Sean Bradshaw is an adjunct professor in the Department of Mechanical Engineering at Columbia University and an aerospace engineer at Pratt & Whitney, a division of Raytheon Technologies Corporation. He holds a bachelor of science, a master of science, and a doctor of philosophy in aeronautics & astronautics from the Massachusetts Institute of Technology. Dr. Bradshaw is a member of the American Society of Mechanical Engineers, the American Institute of Aeronautics & Astronautics, and the Gas Turbine Association. Dr. Bradshaw teaches courses in thermal-fluids engineering.
---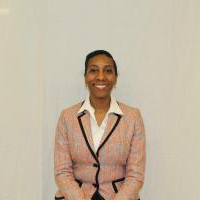 Jasmine Bridges
Jasmine Bridges is a mechanical engineer and advanced manufacturing strategy consultant with extensive experience leading domestic and international teams to implement complex technical programs in the aerospace sector. She develops next generation aerospace parts and guides companies, universities and researchers to successfully mature and transition technology from research and development (R&D) to production while ensuring the sustainability of programs. READ MORE ABOUT JASMINE
Jasmine began her professional career in the energy sector where she researched renewable energy. Subsequently, she transitioned to the aerospace sector as a mechanical and manufacturing engineer for the Boeing Company for more than a decade. At Boeing she worked on design and manufacturing teams for the 737, 787 and P-8 airplane programs. Jasmine also served at the first Industry Fellow to the U.S. Department of Energy where she helped design a national manufacturing infrastructure to spur U.S. advanced manufacturing.
Passionate about inspiring the next generation of engineers, Jasmine has sat on numerous non-profit boards, and has tutored, mentored and taught engineering to high school and graduate university students. She has also consulted to school districts to design engineering curricula.
Jasmine is delighted to be a member of the External Advisory Board of Columbia's Department of Mechanical Engineering. "By sharing my industry and production engineering expertise with faculty and students I hope to inspire the next generation of engineers to push the boundaries of engineering, realize their technical goals and make their engineering dreams a reality," she says. "Engineers are inventors and researchers. Our ideas will improve the lives of people all over the world."
After earning a B.S. in Mechanical Engineering from Johns Hopkins University, Jasmine received a M.S. in Mechanical Engineering with a concentration in Energy Systems from Columbia University where she had the distinct pleasure of doing research under Professor Jeffrey Kysar. Jasmine has received engineering awards including the SME Outstanding Engineer of the Year (OYME) and the Black Engineer of the Year Award (BEYA). Jasmine was invited by NASA to speak in Grottalgie, Italy to the Trilateral Safety and Mission Assurance Conference (TRISMAC) to introduce an international space audience (NASA, ESA, JAXA) to her methodology for transitioning technology from R&D to production.
---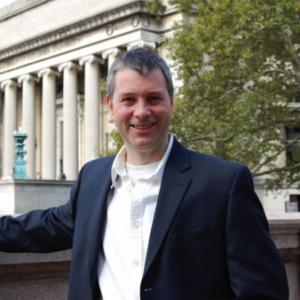 James Hone
James Hone creates and studies nanoscale materials and structures for basic understanding and a wide variety of applications. This work combines materials synthesis, fabrication of nanoscale structures, and characterization by mechanical, electrical, and optical techniques. READ MORE ABOUT JAMES
Over the past ten years, a primary focus has been on two-dimensional materials created from atomically thin sheets. Hone and collaborators have shown that an atomic sheet of carbon, known as graphene, is the strongest material ever measured. Hone has also developed new ways of manipulating two-dimensional materials to create layered heterostructures, in which intrinsic properties can be studied due to the lack of environmental disorder, electrical and optical devices demonstrate the highest performance, and new properties emerge at atomically precise interfaces. In collaboration with biologists, Hone has developed tools that have revealed new processes by which cells sense the physical properties of their environment at the sub-micrometer scale.
Hone received a BS in physics from Yale University in 1990 and a PhD in physics from the University of California, Berkeley, in 1998.
---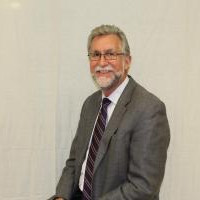 Robert E. Lindberg Jr.
Robert (Bob) Lindberg is an accomplished aerospace executive and entrepreneur with career experience that spans government, aerospace industry, start-up, academic and non-profit sectors. He currently provides consulting services in corporate strategy, program management, space systems design, and business development, and holds a faculty appointment as Visiting Research Professor at the University of Virginia. READ MORE ABOUT ROBERT
Bob has served as Vice President for Moon Express and for Vector Launch. From 2003 to 2012 Bob served as the first President and Executive Director of the National Institute of Aerospace (NIA), where he was one of three executives who founded the institute. NIA is among the largest and most successful of NASA's research institutes. Prior to co-founding the NIA, Bob was a Senior Vice President with Orbital Sciences Corporation (recently acquired by Northrop Grumman Corp). During his time at Orbital, he led numerous projects including the development of NASA's X-34 experimental reusable rocketplane. Bob began his career at the U.S. Naval Research Laboratory in Washington DC, where he served as a research physicist and branch head. He has also held a faculty appointment with George Washington University.
Tracing his passion for aerospace to the time he was eight years old and the space program was still in its infancy, Bob was long determined to contribute to the space program. He received a B.S. in Physics (with Distinction) from Worcester Polytechnic Institute, a M.S. in Engineering Physics from the University of Virginia, and a D.Sc. in Mechanical Engineering from Columbia University.
Reflecting on his career in aerospace, he considers his work on NASA's X-34 as a highlight of his career. "What excites me the most is the continuing opportunity to contribute to NASA programs and to the growth of the commercial space industry," he says.
For the past eight years, Bob has served as a member of the External Advisory Board (EAB) of Columbia's Department of Mechanical Engineering and is the immediate past Chair. "I enjoy the opportunity to collaborate with faculty on policy and growth strategy and talk with students about their plans for their careers," he says. "Many ME students are motivated by an interest in space exploration, and they are increasingly interested in pursuing careers in the commercial space industry, which is just coming of age now."
The twice-yearly EAB meetings also provide Bob with the opportunity to reconnect with his doctoral advisor, Professor Richard Longman, who has been a faculty member of the Department of Mechanical Engineering since 1970. "I started at Columbia in 1979, and it is quite remarkable that the professor I chose to study with is still here," says Bob. "I really look forward to having dinner twice a year with Richard. We have remained professional colleagues throughout my career."
Bob has published in the fields of aerospace systems design, astrodynamics, controls, robotics, planetary atmospheric flight, and engineering education, and has edited two books. He is a Fellow of the American Institute of Aeronautics and Astronautics, Fellow and past president of the American Astronautical Society, and a member of Sigma Xi and Sigma Pi Sigma. He has received numerous honors including the 2003 Egleston Medal from Columbia University. He was appointed to the Science Committee of the NASA Advisory Council in 2015, and served as the Chair of its Planetary Protection Subcommittee. He has served on committees and panels for NASA, the Naval Studies Board of the National Academies, the National Security Space Architect, and the Federal Aviation Administration.
---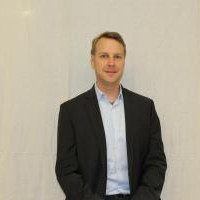 Jeff Malins
Jeff Malins is Chief Product Officer at Curisium, provider of a next-generation healthcare contracting platform based on blockchain and secure computation technologies. Curisium's investors include NEA, Flare Capital, Sanofi Ventures and other top funds. READ MORE ABOUT JEFF
Jeff has 15 years of experience delivering healthcare solutions at scale, and has served as chief architect and product lead for applications across the healthcare spectrum. Prior to joining Curisium, Jeff was Chief Technology Officer and a co-founder at AcuityPlus, a healthcare risk analytics company. Prior to AcuityPlus, he led the group at TeamPraxis that delivered Medicare and Meaningful Use analytics for Allscripts' entire enterprise product line, including operating the country's largest quality metric reporting registry.
Long interested in education and learning processes, Jeff is passionate about teaching the next generation of students about "the joy, empowerment and fulfillment of combining deep technical knowledge with the courage, skills and confidence to operate in an open-ended environment," he says. "The world needs more creators, in business, technology and especially in society." To this end, for more than 10 years Jeff has served as a FIRST robotics team coach and has been deeply involved in the robotics Maker communities in Honolulu, San Diego and Los Angeles.
As a member of the External Advisory Board of Columbia's Department of Mechanical Engineering, Jeff provides his insights about the broad needs of the tech start-up industry. "Early-stage, small companies are looking for generalists who possess fluidity and the skill set to serve many roles," he says. "In addition to technical know-how, these companies are looking for people with management, brand development, marketing and communication skills."
Thinking back on his undergraduate days at Columbia, Jeff recalls the wide range of opportunities for immersion in hands-on projects. "I practically lived in the mechanical engineering lab spending most of my time working on various projects," he says. "It was a singular experience, and I want to give back to Columbia by bringing more of these hands-on learning opportunities to the students at Columbia."
Jeff holds a B.S. degree in Mechanical Engineering from Columbia University, where he was Salutatorian and a Wendell Medal recipient.
---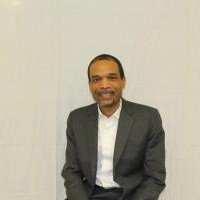 Akan E. Oton
Akan Oton is a Managing Director at Barings Alternative Investments, a global real estate, private equity and real assets platform, where he leads the health care sector for the private equity team and is responsible for sourcing, underwriting and managing the firm's pharmaceutical investments. Prior to joining Barings, Akan was Executive Director at Sandoz (a division of Novartis) where he led product acquisitions, licensing and leading mergers and acquisitions initiatives in generics and specialty brand segments. Prior to Sandoz, Akan worked at Catalent Pharma Solutions where he directed product partnering and technology licensing for the company's venture group. Akan previously held marketing leadership roles at Cardinal Health and Johnson & Johnson. READ MORE ABOUT AKAN
As a member of the External Advisory Board of Columbia's Department of Mechanical Engineering, Akan is able to share his experience working with healthcare companies. "In my work, the greatest challenge and fun is not in analyzing the numbers, it's in working with people," he says. "I support people and management teams as they run their companies and I help them develop strategies to best lead their organizations and make the right decisions. For Columbia Engineering I hope to provide an industry perspective on the attributes of successful people and teams, so that we may empower students with the skills and know-how necessary to succeed."
"One of the things that's unique about Columbia is its emphasis on the core curriculum," he adds. "The graduates of Columbia Engineering attain not only technical knowledge, but also a great sense of the humanities. This is extremely useful, because engineering is an applied discipline where you seek to achieve technical goals through people and collaboration."
Akan holds a B.S. in Mechanical Engineering from Columbia University, a M.S. in Mechanical Engineering from Massachusetts Institute of Technology, where he was a National Science Foundation Graduate Fellow, and an M.B.A. from The Wharton School at the University of Pennsylvania.
---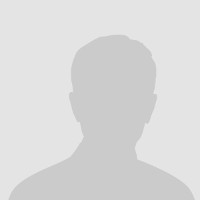 Moshe Shoham
Moshe Shoham has been conducting robotics research for over 30 years, with particular focus on the kinematics and dynamics of robots, new robot structures and robots for medical applications. Moshe received his B.S., M.S. and Ph.D. from the Technion-Israel Institute of Technology, served as a faculty member at Columbia University and then returned to the Technion's Department of Mechanical Engineering, where he is an Endowed Chair Professor and Head of the Robotics Laboratory. READ MORE ABOUT MOSHE
Dedicated to advancing the field of medicine with technology, Moshe is the founder of five companies, including Mazor Robotics and Microbot Medical, both of which are NASDAQ-listed companies. Moshe is widely recognized for his landmark contributions to the field of robotics. On the theoretical side he introduced and applied the dual inertia and the hyper-dual numbers to calculate the dynamics of robots, and novel approaches to solving the singularities of parallel robots. On practical side he has developed and manufactured robots for surgical applications that are widely used in operating rooms worldwide.
Long passionate about fostering interest and curiosity in robotics among the youngest engineering enthusiasts, Moshe established the Leumi Robotic Center at the Technion, which since its inception in 2006 has trained more than 10,000 students and teachers of more than 100 schools from the US, Russia, Argentina, Mexico and Israel in robotics.
As a member of the External Advisory Board of Columbia's Department of Mechanical Engineering, Moshe says he "hopes to be able to bring some new points of view regarding research and education for the students who will lead the robotics field in the next 20 to 30 years."
Moshe is a Foreign Member of US National Academy of Engineering, Fellow of the American Society of Mechanical Engineers (ASME) and Fellow of the Institute of Electrical and Electronics Engineers (IEEE). He is the author of 180 technical papers and 3 books, and he holds 40 patents. Moshe also holds numerous prizes and awards, including election into the National Academy of Engineering (NAE) for contributions to robotic technology for image-guided surgery and the ASME Thomas A. Edison Patent Award.
---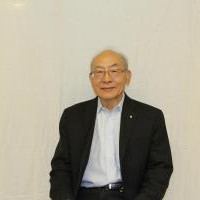 Hitoshi Tanaka
Hitoshi Tanaka began his career as a research engineer at Singer Company and subsequently embarked on a 38-year career at Designatronics, a manufacturer and distributor of mechanical drive components used in aerospace, defense, pharmaceutical, robotics and other industries, where Hitoshi served as Corporate Senior Vice President and oversaw the operations of the company's six divisions and two subsidiaries. He retired from the company in 2013. READ MORE ABOUT HITOSHI
Hitoshi, who received his B.A., M.S, and Doctorate of Engineering Science in Mechanical Engineering from Columbia, has been a member of the Board of Managers of the Columbia Engineering Alumni Association since 2007 and served as President in 2014 and 2015. He currently serves as Chair of the Nominating Committee and a member of the Egleston Medal Committee.
A longtime supporter of Columbia's Department of Mechanical Engineering, Hitoshi has been on the External Advisory Board (EAB) since 2007 and served as Chair in 2011 and 2012. He established the Freudenstein Distinguished Annual Lecture Fund in honor of Professor Ferdinand Freudenstein in 2011 and the Mechanical Engineering Department Senior Design Annual Fund in 2016. Since 2005, Hitoshi has participated as a judge in the Department of Mechanical Engineering's Senior Design Expo.
"I really appreciate the education I received from Columbia, and I want to give back in as many ways as I can," says Hitoshi. "As a member of the EAB, I hope to impart the importance of teamwork and learning about disciplines outside of mechanical engineering, such as computer science and electrical engineering, which are so critical in industry today."
A recipient of the Columbia Alumni Medal in 2017, Hitoshi is devoted to making Columbia's Department of Mechanical Engineering one of the best in the country by contributing not only to its academics, but also to its student life. "Alumni can go a long way to enhance student life, such as providing mentoring, social activities, and exposing students to the myriad of specialties and fields within engineering," he says. "I am thrilled to participate in this process for our future engineers."
---