TIME's 2023 List of Best Inventions Features Two Columbia Engineering Teams
See the innovations conceived at Columbia Engineering changing how we live.
Nov 02 2023
TIME has just announced its annual list of the Best Inventions, featuring 200 groundbreaking innovations and 50 Special Mentions that are changing how we live, work, play, and think about what's possible.
Matei Ciocarlie and his team for this study led by doctoral student Gagan Khandate are featured for their creation of a highly dexterous robotic hand that has a sense of touch and can work in the dark. The hand has 15 independently actuating joints and sensitive touch sensors at the end of its fingers. An AI learning algorithm takes in touch data and analyzes how the object is likely to move in the hand's grip, before sending signals to the joints to move. It's the first device of its kind to join advanced sense of touch with motor-learning algorithms — it doesn't rely on vision to manipulate objects. "You bring all of these things together, and that's how you get a really dexterous robot hand," says Ciocarlie, associate professor in the Departments of Mechanical Engineering and Computer Science.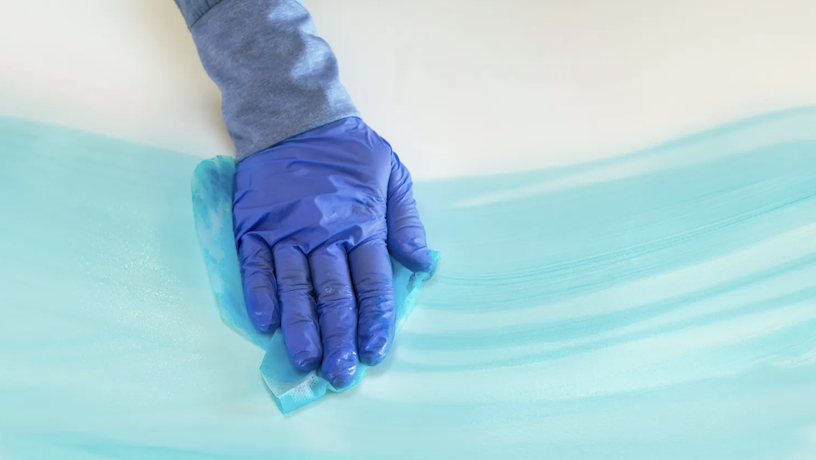 Kinnos Highlight, co-founded by alumni Jason Kang '16SEAS and Katherine Jin '16CC, was given a Special Mention for "color-coded cleaning." Created as a response to a Columbia Engineering design challenge for solutions to the 2014 Ebola outbreak, Kinnos is now a company on a mission to protect the well-being of patients and communities worldwide.
The team, which included original member Kevin Tyan '16CC, designed a powdered dye to add to a cleaning solution--the color fades as the surface is fully disinfected, making it easy to see when a surface had been disinfected. Kinnos has evolved into a business ready to help take on the rise in infectious diseases. Over nearly a decade, the team has developed a comprehensive system leveraging color technology to revamp how we use disinfectants to help protect people and prevent the spread of disease.
"We are so proud that TIME has recognized two teams from our community," said Columbia Engineering Dean Shih-Fu Chang. "Matei Ciocarlie exemplifies the excellence of our amazing faculty and the research they do to make our lives better. And the team led by our alumnus Jason Kang, together with his Columbia classmates, is a wonderful example of how our school and the University foster entrepreneurship focused on social impact."